A PLACE IN CHAMPAGNE WITH A NOMAD SPIRIT
Nature lovers will fall in love with the forests and the three lakes of the Aube. Hikes, swimming, water sports, bird watching, half-timbered churches: there is something for everyone!
The Aube produces a rare wine, a golden and sparkling wine whose name means celebration: Champagne.
With the "Côte des Blancs", the "Montagne de Reims " and the" Vallée de la Marne ", the "Côte des Bar " is one of the areas which make up the Champagne vineyard.
Champagne in the Aube is located on two wine terroirs: Villenauxe la Grande to the northeast which is associated with the Sézannais, as a continuation of the Côte des Blancs and the butte de Montgueux, at the gates of Troyes, mainly planted with chardonnay.

On site, you will love the tranquillity of the place and the quality of the facilities: covered heated swimming pool, sauna, club-house, …
Located only a few minutes from the Nigloland amusement park and the great lakes, the site is perfect for family getaways, but it will also suit couples or groups of friends who can take advantage of the champagne vineyard and why not the factory outlets in Troyes ?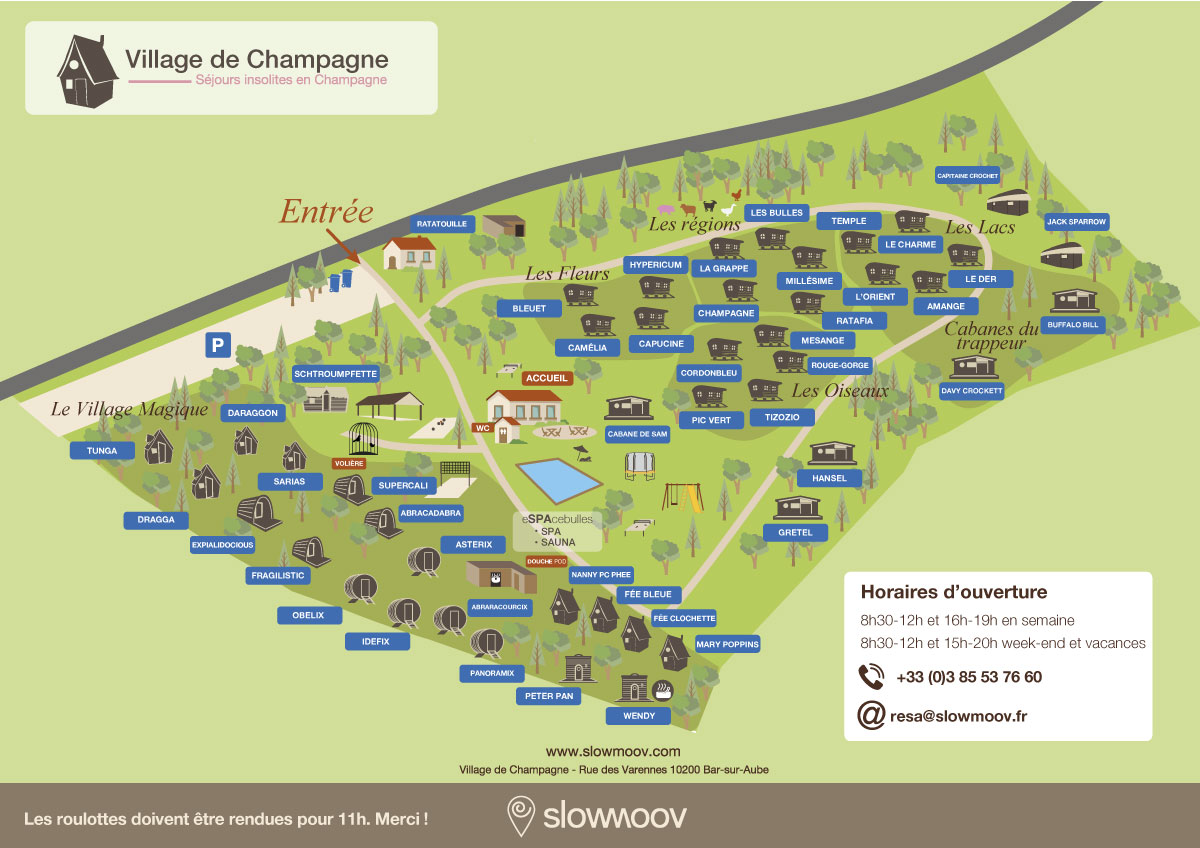 Your glamping escape, just a click away !