Fully adapted to the modern dynamic of these days 'glamping', Slowmoov proposes you accommodations all from wood (caravans, pods, cabins, boats, etc.) fully equipped and with respect for the environment, in the heart of preserved nature. Your stay in one of our villages will give you the possibility to leave the created paths and enjoy an amazing holiday in the countryside.
Unique holiday
Village de la Champagne
How about taking an out-of-the-ordinary trip to Champagne? Our caravan & unusual cabin holiday village is hidden in this wonderful wine-growing region in Bar-sur-Aube, renowned for its precious bubbly nectar. Our village is conveniently located on the Route du Champagne tourist track, near the Nigloland theme park. Treat yourself to an unusual stay off the beaten track for the whole family!
A sparkling region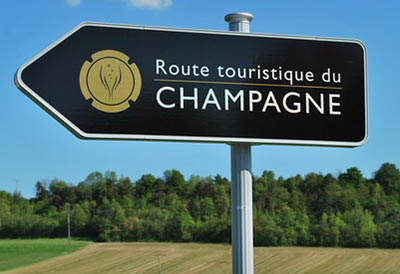 Champagne and its fantastic villages need no introduction. You will love this stunning region for its beauty and cultural heritage. Our village is in the heart of the Champagne wine region in Aube, with vineyards extending over the Côte des Blancs, the Montagne de Reims, the Vallée de la Marne and the Côte des Bar. The Regional Natural Park of the Forêt d'Orient and its lakes, to the east of Troyes, are on the edge of our estate.
Champagne is very easy to access – under 200 km from Paris. It is the perfect place to recharge your batteries and enjoy a quirky holiday in a green haven.
An original holiday village
The Champagne village can be found nestled between vineyards and forest, offering the peace and quiet you're looking for during a unique stay as a couple, with family or friends. Relax by the swimming pool or in the sauna, or enjoy a spot of reading in the sun, in our immense park of hundred-year-old trees.
Our facilities have been set up to make sure you are as comfortable and relaxed as you can be, right on the doorstep of your cottage. The children will love the playground, and teenagers will have plenty to keep them busy in our 24/7 games room.
The Champagne Village has two key words: glamping and relaxation. This is the ideal place for you to take some time to just be and to enjoy a break in nature for a night, a weekend or a week away on an unusual holiday. If escape and a change of scenery is what you want, then look no further!


Discover the real Champagne life
If your holidays rhyme with discovery, then you will definitely enjoy the countless hiking trails, swimming and water activities in the three lakes of the Aube, right next door! Nature lovers will be enthralled by the ornithological excursions or visits to half-timbered churches.
And of course, we recommend that you travel at least part of the Champagne Tourist Route and check out its cellars, to (re)discover the beverage behind out beautiful region's reputation. Don't hesitate to ask for tips on local events to make your stay unforgettable: our on-site team is there to help you design the best possible trip.
Unusual accommodation to suit everyone

Choose your favourite unusual accommodation at the Village! Live out your childhood dream of spending the night in a wood cabin. We have set up this rustic atmosphere by dotting our estate with wooden eco-cabins and cosy trailers in a variety of styles.
If you're coming as a couple, why not try sleeping in a giant barrel, a cask, which is particularly adapted to this wine-growing region. Unless you'd rather try out the Magical Hut or a cosy star-gazing cube for an unusual night away?
If you're coming as a family or as a group, take a look at our bohemian caravan or one of our fully-equipped cabins. Don't forget to take the virtual tour! Your holiday starts now…
Your glamping escape, just a click away !