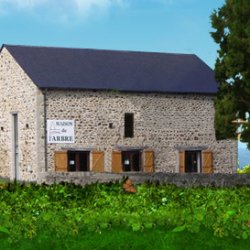 THE MAISON DE L'ARBRE IN CHAMBERET
You will find the Maison de l'Arbre nature centre nestled in the middle of the preserved natural areas of Chamberet. It is an Eco-citizen museum that will provide a playful introduction to the world of trees.
The arboretum is a vast area of 30 hectares of nature which will show you more than a hundred varieties of indigenous and exotic species, a pond and an educational pool for your viewing pleasure.
Have a look at the Maison de l'Arbre in Chamberet website for more information.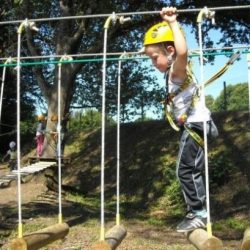 ROPES CHALLENGE IN CHAMBERET
Traverse the tree tops! Pick your challenge from the routes available, from the easiest to the more convoluted. Swing like Tarzan to have an unforgettable time in the trees.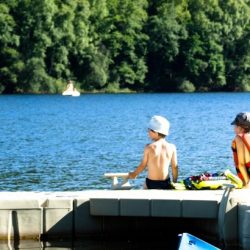 A watersports park can be found just 10km from the Village, at the Bariousses lake.        Come and have some fun on the water at the Sports Nature Corrèze resort, open from May. It has a wide range of pedalos, canoes-kayaks, stand up paddle boards, fishing boats, hiking, bungee trampoline, etc. just waiting for you to start your adventure!
There are plenty of other activities open throughout the year (parachuting, archery).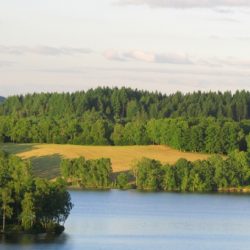 THE PLATEAU DE MILLEVACHES
The plateau des Millevaches straddles the departments of Corrèze, Creuse and Haute Vienne. The Plateau is located at an altitude of between 500 and 980 metres, with many rivers taking their source from here, including the Corrèze.
The Plateau des Millevaches is a hub of hiking trails that take you through protected landscapes where nature reigns supreme.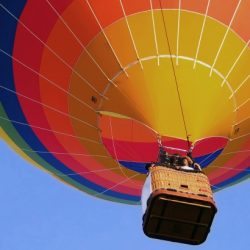 TAKE A HOT-AIR BALLOON RIDE IN POMPADOUR
45 kilometres
Reach for the sky and discover the Corrèze landscapes from a few dozen metres in the air! The hot-air balloon ride is both exciting and relaxing, allowing you to fully appreciate the wild landscape from a better vantage point.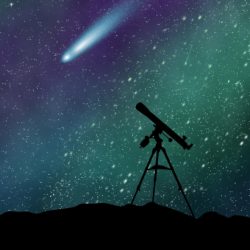 70 kilometres
The Astronomical Observatory of Perpezac-le-Blanc is managed by the Limousin Astronomical Association and has excellent equipment available, including a large-diameter telescope (540mm).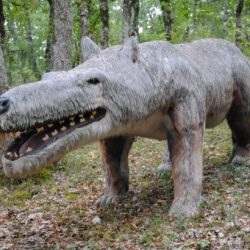 PREHISTOLOGIA: AN AMUSEMENT PARK IN LACAVE
111 kilometres
Ready to go back in time? Sending you straight back in time to the prehistoric age for a few hours, just enough time for you to visit the Prehistologia Park. Via a fun and educational soundtracked tour, you will discover the incredible world of dinosaurs with around fifty life-size scenes.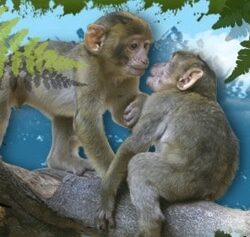 THE MONKEY FOREST IN ROCAMADOUR
114 kilometres
In a huge 20-hectare park, 130 monkeys roam freely. You can meet them safely on your walks. Guides are there to tell you more about these macaques' way of life, so don't wait a minute longer to go on an adventure!
Check out the website, Rocamadour Monkey Forest.
Your glamping escape, just a click away !