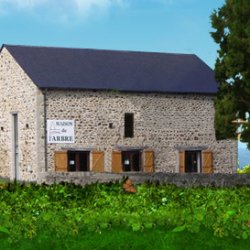 THE TREE HOUSE IN CHAMBERET
Amidst the protected natural areas of Chamberet is the Tree House, an eco-citizen museum which will help you to understand the world of trees in a fun way.
The arboretum, a 30 hectare natural area will help you identify over one hundred varieties of indigenous and exotic tree species, as well as a small mere and an educational lake.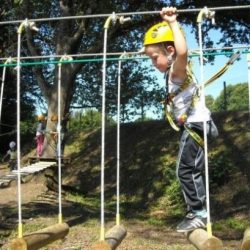 The excitement of moving from tree to tree in total safety! There are several trails available, from the easiest to the quirkiest. In accordance with your ability, you can have an unforgettable time in the trees.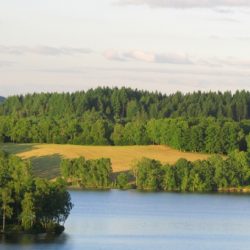 THE PLATEAU DE MILLEVACHES
The "Plateau de Millevaches" overlaps the departments of Corrèze, Creuse and Haute Vienne. From 500 to 850 metres in altitude, many rivers spring from the area, including the Corrèze River.
The "Plateau de Millevaches" has many hiking trails, which will let you discover protected countryside, where nature remains pure.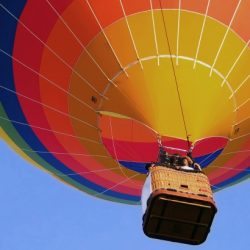 GO FOR A HOT AIR BALLOON RIDE IN POMPADOUR
45 kilometres
Go up a few hundred feet high in the air and discover the Corrèze scenery! An altogether an exciting and relaxing trip enabling you to enjoy the wild countryside from a magical viewpoint.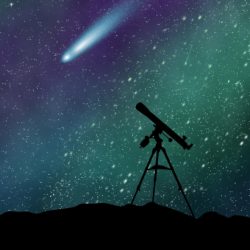 THE PERPEZAC-LE-BLANC ASTRONOMICAL OBSERVATORY
70 kilometres
Managed by the Limousin Astronomical Association, the Perpezac-le-Blanc astronomical observatory is fully equipped, and in particular, features a telescope of large diameter (540mm).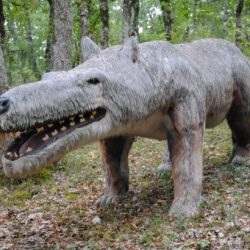 PREHISTOLOGIA: AN AMUSEMENT PARK IN LACAVE
111 kilometres
Ready to go back in time? There you are, in the heart of prehistoric times for a few hours, it's time to visit the Prehistologia Park. Making your way through it, guided by a fun and educational soundtrack, you will discover the incredible world of dinosaurs displayed through some fifty life-sized examples.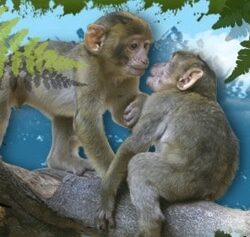 THE MONKEY FOREST IN ROCAMADOUR
114 kilometres
Within a large 20 hectare park, 130 monkeys live in total freedom. You will meet them safely during your stroll. Guides will tell you more about the lifestyle of these Macaques, you must try it!
Your glamping escape, just a click away !