Unusual accommodation
The Trapper's Cabin
How about you wake up the family of adventurers inside you? Follow in the footsteps of Davy Crockett with your clan and book a stay in the Trapper's Cabin! Sleeping in a cabin on stilts with all the amenities of a hotel room to recharge your batteries for the night. Treat yourself to a different kind of holiday surrounded by nature!

A wood cabin for an unusual stay out in the country
Why not treat yourself to a nomadic and cosy night in the Trapper's Cabin for your next family holiday! On the cards: a complete change of scenery and a holiday for adventurers! Children big and small will love this unforgettable trip out in the country. If you want an unusual holiday that the whole family will remember, the Trapper's Cabin is what you're looking for!
The perfect unusual cabin for a family holiday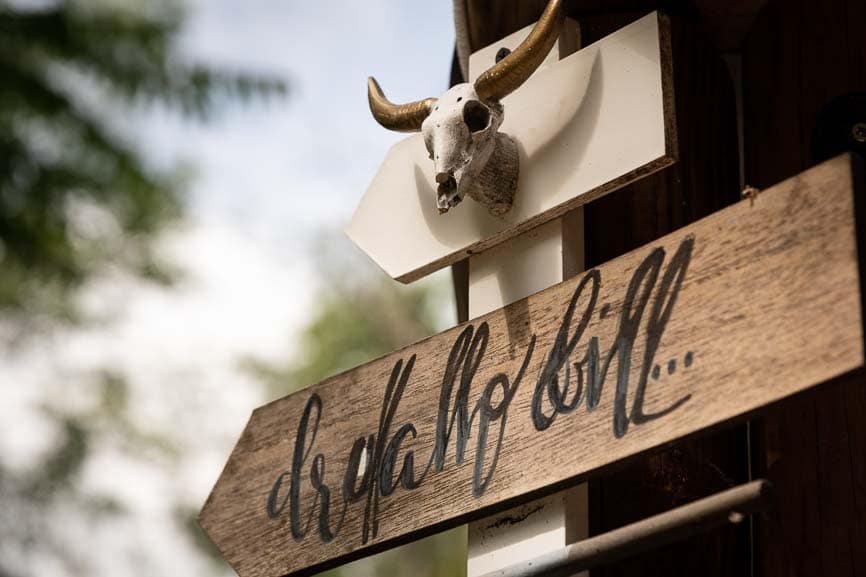 The Trapper's Cabin is one of our roomiest unusual accommodation options. It is around 27m2 and can house up to 5 people. The two separate bedrooms will give everyone their own space to relax.
Several comfortable beds will satisfy young and old alike: a double bed, two single beds and a mezzanine bed will ensure you have a quirky stay with your family.
Everything is set up for you to be able to relax as soon as you arrive. The beds will be made so all you have to do is settle in! There is a large table and equipped kitchen for you to cook your meals or chill out with a board game.
If escape and relaxing atmosphere is what you're after, the Trapper's Cabin is the perfect cosy nest!
Stay in our cabin for a holiday you won't forget
The Trapper's Cabin is here to introduce you to the joys of glamping. It's a one-night adventure in a comfortable cabin. Perfect for a holiday with young children. If your clan has more than five trappers, you can always book two Cabins and just walk across the wooden bridge between them to meet up. Everything you need for a cosy holiday all together.
When the sun is shining, head out on to the wooden terrace and take a seat on the garden furniture to experience the best of outdoor life. And if hiking is what you want, head no further than just outside your cabin, straight in to the forest for an adventure! The Trapper's Cabin is more than just a quirky perched cabin, it's a quiet cocoon for you to have an unforgettable family getaway!
Where can you find our Trapper's Cabin?
The Trapper's Cabin can be found in the Champagne Village, out in the country. Champagne is ideal for a family getaway. It's close to the forest trails, the great lakes and bicycle routes through the vineyards!
Unique holiday
Discover this accommodation in this village