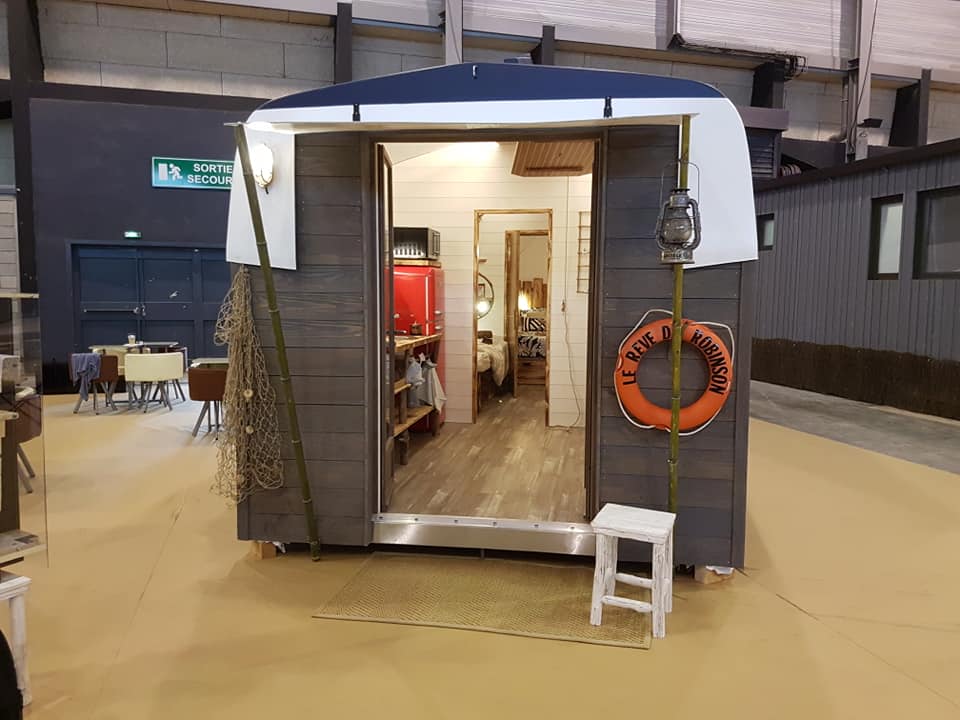 UN SÉJOUR dans la cabane de Robinson Crusoé
Robinson Crusoé aurait pu rêver de fonder une famille, et pour l'abriter, il aurait imaginé un logement avec ce qu'il trouvait sur son île déserte, comme la coque de son bateau échoué.
Nous vous proposons ce logement pour 6 personnes dont 1 enfant de moins de 30kg. D'une surface de 20m² et dans un volume de plus de 50m3, le « Rêve de Robinson » offre 4 espaces : un carré pouvant accueillir 6 personnes à déjeuner avec une table qui, par une ingénieuse technique laisse place à un couchage double, une coursive avec un couchage d'une personne et une bannette enfant ou ado, la cabine du capitaine avec son lit double de 160 cm et une confortable salle d'eau/WC.
Unique holiday
Discover this accommodation in these villages
VILLAGE DES MONÉDIÈRES
Chamberet (19)
It's in the Corrèze, at Chamberet, on a lovely, hilly and green site, next to a lake where Le Village des Monédières opens his doors for you. With his ecological accommodations, all made of wood, in the middle of an orchard, here you live in a perfect harmony with nature for a unforgettable and relaxing holiday. Your stay in the Limousin will be placed in the category of relaxation and will give you the possibility to experience the bohemian life, a breath of fresh air in de the daily life.
+
VILLAGE DE LA CHAMPAGNE
Bar-sur-Aube (10)
The Village de la Champagne invites you for a glamping holiday, in the middle of a forestry landscape, just a couple of minutes' walk from the centre of Bar sur Aube and his shops. You will appreciate the variety of glamping accommodations they propose: Caravans, pods, cabins, etc. but also the composure of several places and the quality of services offered on site: sauna, indoor heated swimming pool, regional specialties, etc.
+